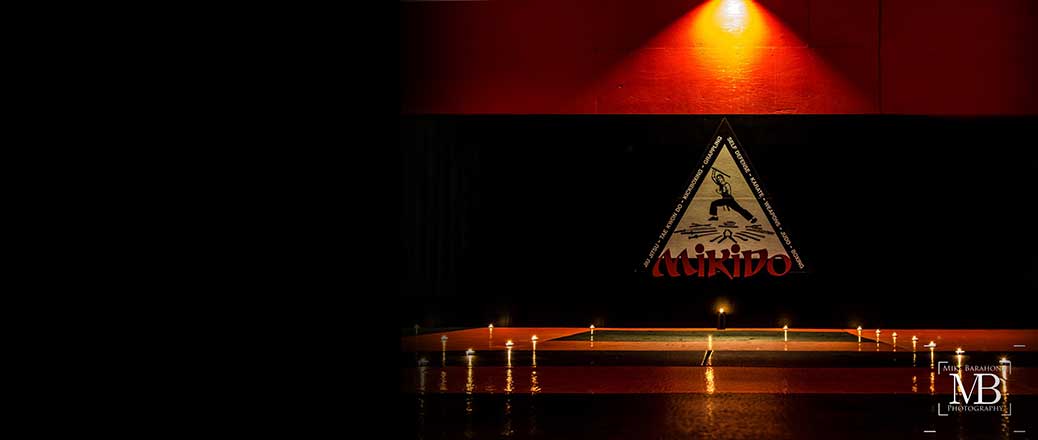 FAQ´s
1) What do I wear to class?
- Kids and Adult classes will do best in sport clothing shorts/Tshirt. Once you've done a few classes, you will find the outfit that you like best, whether that be a uniform, rashguard, fitness attire, etc. No tank tops or revealing bottoms preferred.
2) What do I do when I first get into MiKiDo?
- All members will come in, take off shoes, jacket, jewelry, or anything else not needed for training. You will put your things inside your free cubby within the MiKiDo facility during class. If you are running a bit behind and class has already started, jump in quickly and get moving. Early is always better, and if you are early, please feel free to use the weight room, cardio equipment, or stretch out on the mat.
3) Will I get hurt in class?
- No! You may always train to your level of comfortability. Although the idea of improving oneself requires reaching those comfortability levels and rising above them to be a better stronger version of yourself. Safety and Fun are always part of your MiKiDo training, so if you ever need to sit out or catch your breath, you are certainly allowed to do so. We also have zero contact classes such as MiKiDo CageFit, so if you desire, you can have a great workout and not touch anyone. Most of our classes, however, do involve partner work of some sort. This is ALWAYS practiced with safety in mind.
4) Can I bring a friend?
- We encourage our members to bring in friends/family. We always hope that our MiKiDo outreach can help as many people young and old as possible. Plus, it's always an added benefit to train and better yourself, alongside your friends, who sometimes become family. Due to capacity restrictions in classes, we do ask that you email us (info@mikido.com), let us know via our website, or on our social media (@MiKiDoInc) when bringing guests to class.
5) Do I need to be a fighter or have previous experience to do class?
- No. As a matter of fact 90% of the people that train or have trained at MiKiDo are not fighters or competitive athletes. The general MiKiDo population wants to simply achieve health in mind, body, and spirit. Some in different areas more than others, but ALL finding their POWERFUL WAY. Certainly no experience is needed to try MiKiDo. We offer great beginner/intermediate level classes for both kids and adults, inquire at info@mikido.com
6) Do I need my own gear to do class? What gear will be most used?
- To start we have all the gear necessary so that you may begin classes. Certainly, once you begin to improve and enjoy training, you will want to get your own gear and bag to bring with you. This will help your training by making sure you have your proper gear, and is better for your personal hygiene. While there is a multitude of gear that you can have for training, here are the top 5 things you will use in order of importance: 1) Boxing Gloves 2) MMA gloves 3) Mouthguard 4) Shinguards 5) Headgear/Groin Protector. We sell all of these items in our proshop within the MiKiDo Center.
7) What if I want to compete?
- If you want to compete, you have come to the right place. With currently 133 championship title belts, we have been winning in the competition arena since 1982 and now into the 2000's. You will have to begin as everyone begins at MiKiDo, training hard and keeping a good strong spirit. Be a good listener to your coaches, and competitions will be planned.
8) How can I pay for classes?
- There are a few different ways you can sign up. We will need to have a CC on file to create your profile. After your profile has been set up, you are free to pay via Cash, Check, Visa/Mastercard/Discover. Everything as far as membership pricing at MiKiDo is monthly, with the exception of personal training. Here are the different ways that you can sign up, for both kids and adults (exact pricing varies by program):
Drop-in
Once per week
1 Month Block
6 Month Block
12 Month Block
9) Do you do Summer Camps or Birthday Parties for kids?
Yes we do! We have an amazing MiKiDo Future Champions Summer Program that has been popular for our MiKiDo youth for over a decade now. As camps vary by summer, we always post each summer's specific camp information on our website and all our social media. Birthday parties have also been popular at MiKiDo for quite some time now. We structure parties according to parents' busy schedules. We have two different packages for our birthday parties, focused on fun and an enriching memorable experience. If you wish to inquire about availability, or more information on our summer camp weeks and/or a birthday parties, please send us an email here: info@mikido.com