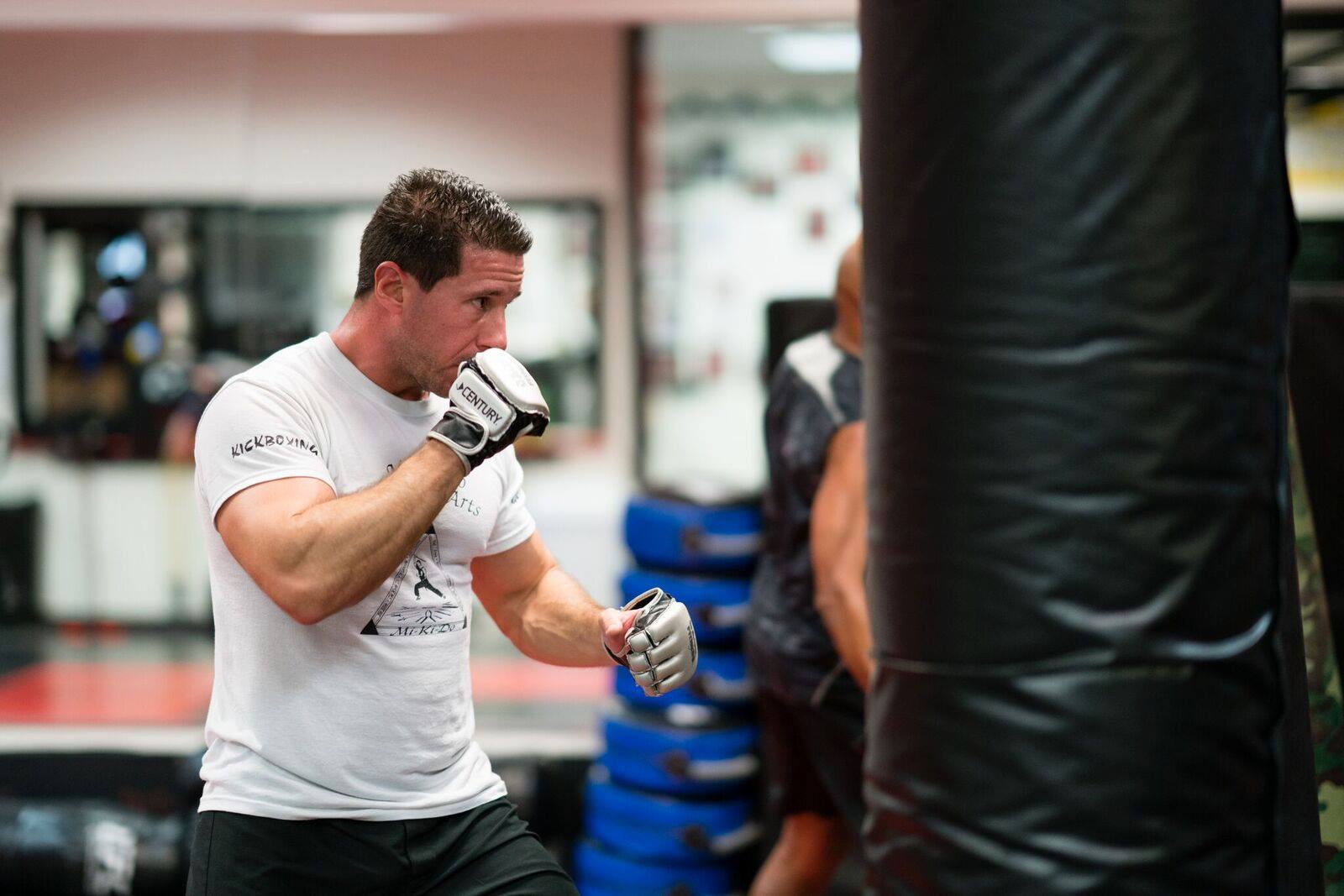 MiKiDo is a unique mixture of stand-up and ground fighting arts. At the MiKiDo MMA (Mixed Martial Arts) Center, we provide a family-oriented physical training facility that specializes in improving the lives of children and adults of all ages and fitness levels.
Over the years, MMA has gained worldwide popularity and revolutionized the way people think about martial arts. It's not about just kicks and punches anymore, it's about giving people a vision, passion, and form of discipline in their life.
We see ever-increasing numbers of parents encouraging their children to participate in MiKiDo MMA because it provides them with discipline and challenges them both physically and mentally. One of the key teachings of MiKiDo is learning respect for others and oneself. MiKiDo is not just a seasonal thing, nor is it something that you forget about. MiKiDo is an activity that sticks with the individuals who practice it and it influences them positively, both in and out of the gym.
It doesn't matter if you're an experienced fighter training to win the Lightweight World Title, a mom releasing stress after work or a child testing his or her mental and physical abilities, MiKiDo provides health and wellness to all who practice it.
MiKiDo System - A blend of various arts:

Karate
The art of delivering blows with hands and feet

Jiu Jitsu
The art of grappling

Tae-Kwon-Do
The kicking and punching art from Korea

Kickboxing
A popular sport in Thailand

Arnis/Kali
The most popular martial art in the Philippines, stick and blade

Weapons
Variety of weapons from different countries: arnis, nunchaku, bo, kama, sai, tonfa, samurai sword

OUR INSTRUCTORS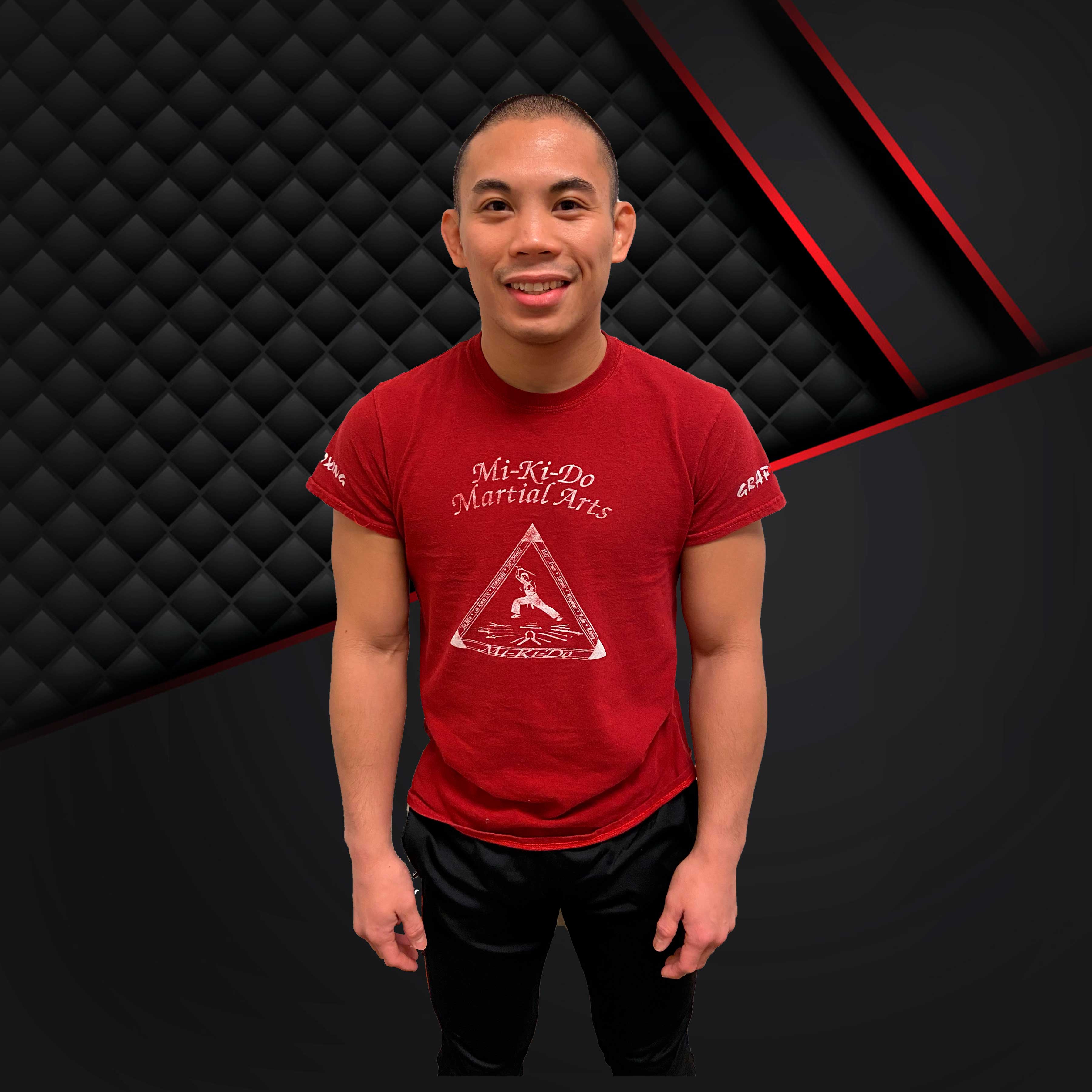 George Billy
"The Juggernaut"
Instructor of: MiKiDo Kids Training, MiKiDo Adult Training, MiKiDo MMA, MiKiDo Private Training.

Instructor George Billy is an active MiKiDo MMA athlete. He has now successfully defended his Cagezilla 125lb Championship title more than any other competitor in the organization's history. George Billy has been helping lead classes for 5 years now, in both kids and adult programs.. He leads with passion and enthusiasm to help teach the knowledge that he has acquired through MiKiDo and his earlier years of wrestling training. Instructor Billy values the passion and knowledge shared between teachers and students. Martial arts has elevated his competitive edge and has helped him find purpose and passion. With the free time that Instructor Billy has, he enjoys playing the piano, fishing, outdoor adventures with his dog, and drawing.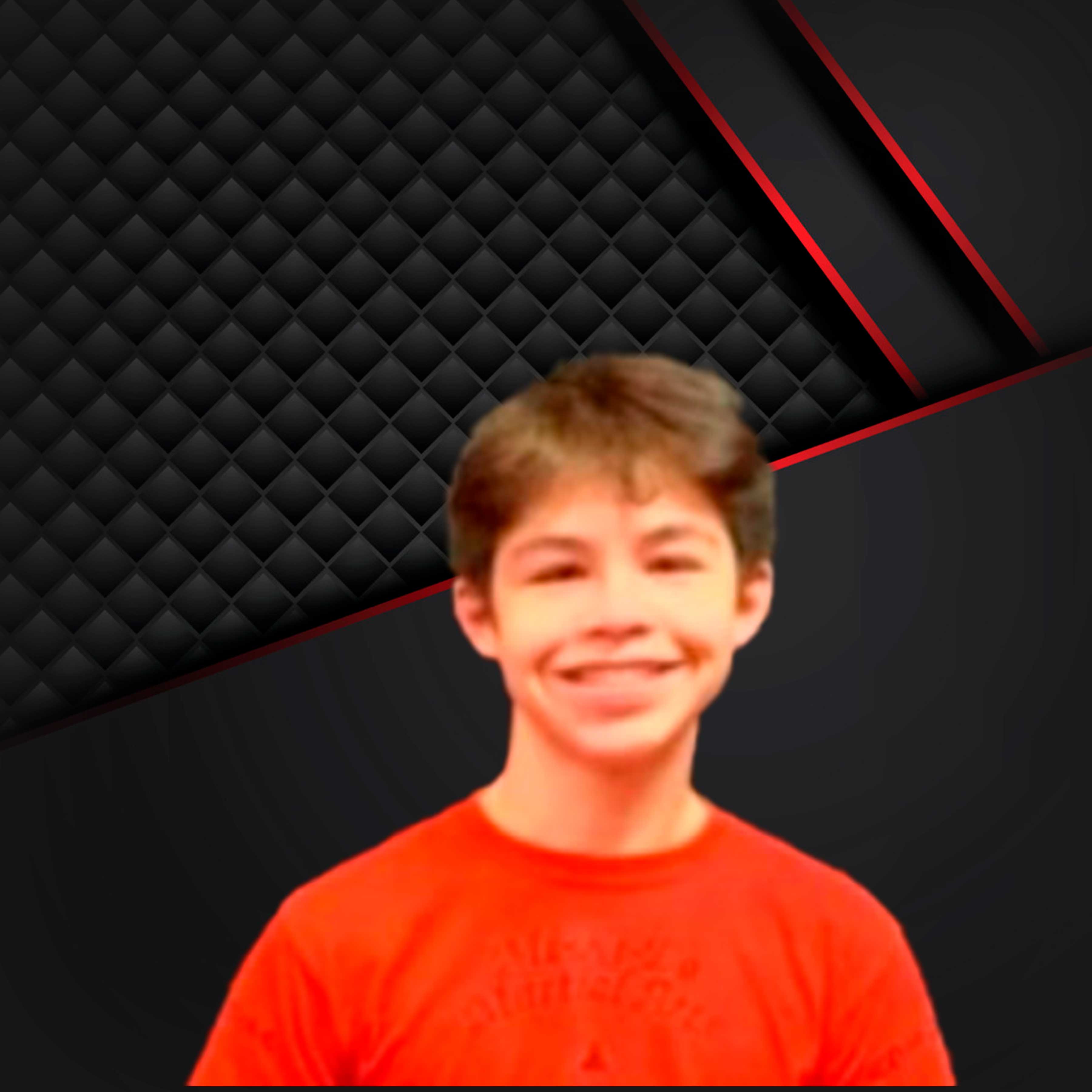 Boramy Outhuok
Instructor of: MiKiDo Kids Training.

Alum and Instructor Boramy Outhuok earned his 1st Degree black belt in MiKiDo, training in MiKiDo since he was 6 years old. Boramy at 17 years old now enjoys dedicating his time to instructing kids in the values engraved in MiKiDo. He describes teaching as fun and exciting. He loves how everyone at MiKiDo is a family. It has helped him a lot with things outside of the MiKiDo doors, such as school and other sports. In his free time, Boramy enjoys playing soccer and working out.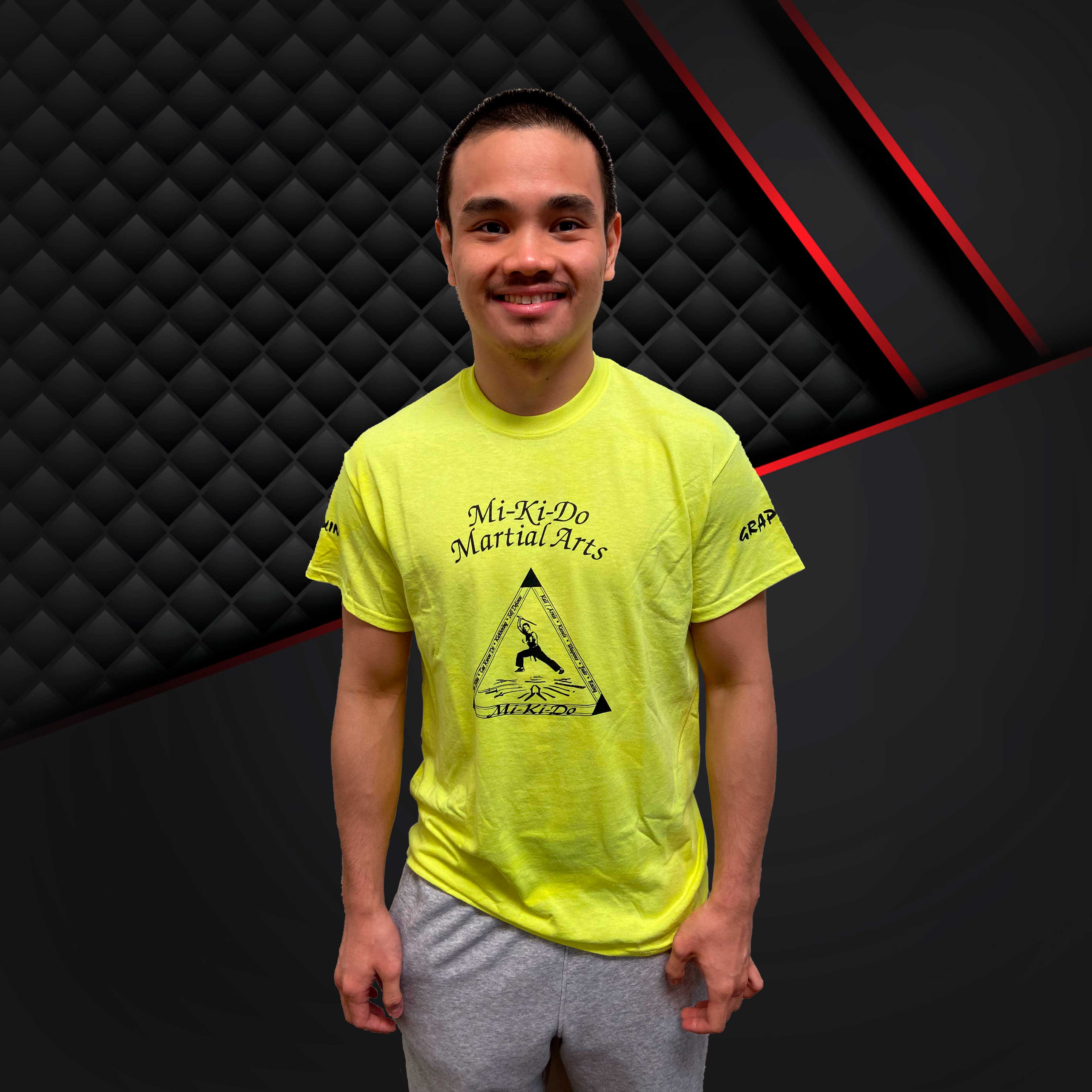 Chris Hoang
Instructor of: Personal Training.

Chris Hoang is one of MiKiDo's personal trainers, competitors, and youth instructors. Trainer Hoang has a passion for helping people achieve their fitness goals. He values hard work and discipline. He enjoys working with MiKiDo because of the values they enlist to their members. MiKiDo has impacted Chris in a great positive way that allowed him to impact others through his work. He loves all things Brazilian Jiu-Jitsu, Grappling, and Submissions. Also in his free time he enjoys the outdoors and likes his early morning runs.
Umaer Haq
"The Honey Badger"
Instructor of: MiKiDo Kids Training, MiKiDo Adult Training, MiKiDo MMA, MiKiDo Cage Fit, and MiKiDo Private Training.

An expert in Grappling and Boxing, Umaer Haq is a decorated athlete in his competition career. He has won title belts such as: IKF national kickboxing title, 2x IKF MMA Champion, 2x WKA MMA Champion, WKA Thai Boxing title, WKA World Kickboxing Champion, and quite a few more! With over 18 years of instruction, Umaer Haq is very passionate about sharing the arts with others to create duplicatable results in their life. Martial Arts has helped him to overcome and grow on a mental, physical, and spiritual level. He values MiKiDo's sense of family and being a tight knit group that goes much beyond being a training center. MiKIDo has helped him find his very own Powerful Way impacting him and playing a big part in who he is today. From MiKiDo & the Hess family, he has learned and gained self respect, discipline, honor, integrity, confidence, love and respect. MiKiDo taught Umaer how to be comfortable being uncomfortable, and gave him the mindset to make anything that he puts his mind to happen. With his free time Umaer Haq now enjoys building businesses, walking his dog, traveling, and helping others achieve their goals.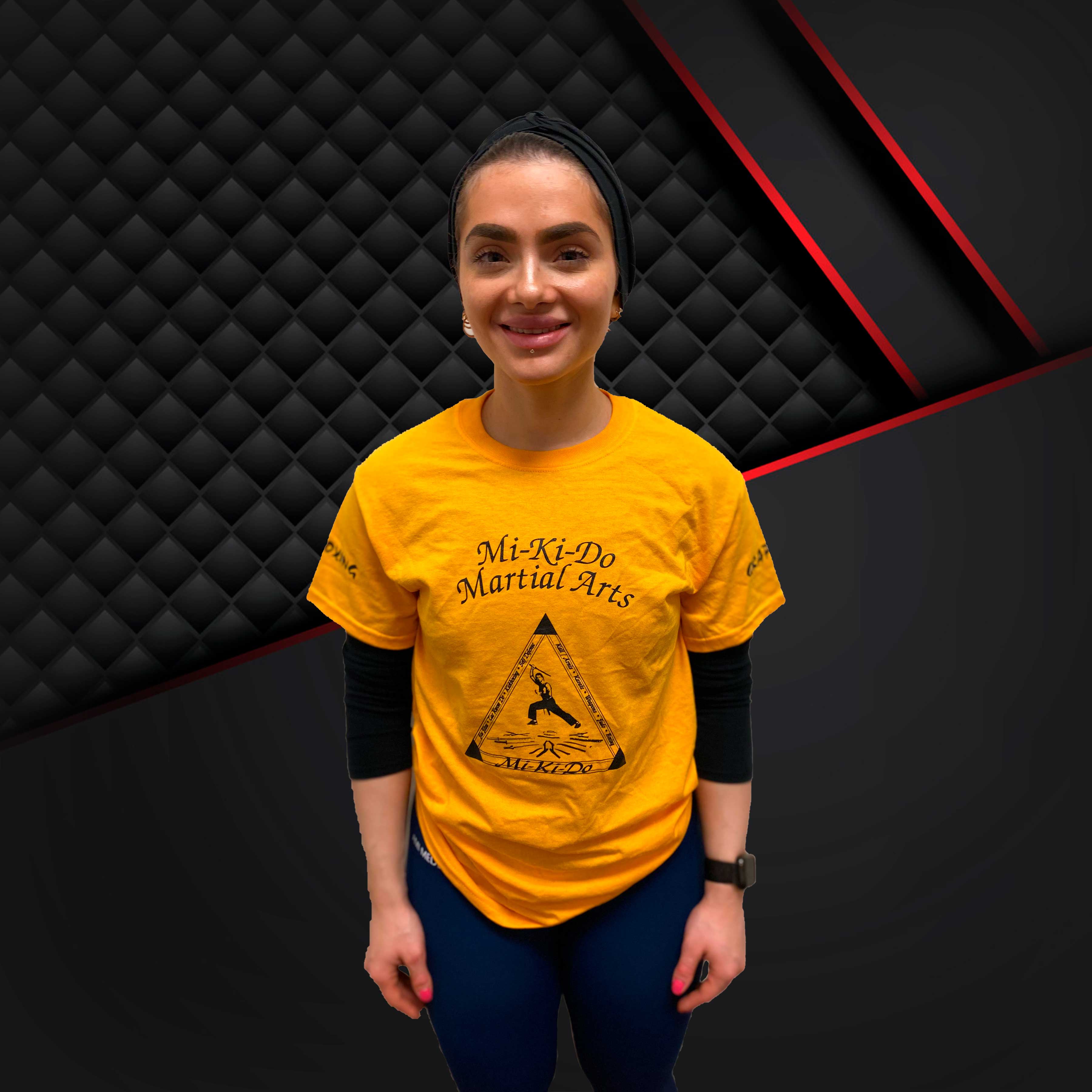 Noor Kabbani
Instructor of: MiKiDo Women.

Kabbani has specialized in boxing and is an ACE certified trainer. She has had the pleasure of teaching recreational boxing for years. She hopes to one day pursue training to compete herself. Kabbani has been a personal trainer for 4 years and a coach for 3 years. She enjoys working with MiKiDo because she believes that it's truly a welcoming space for all types of fitness levels and MMA pursuits. MiKiDo has taught her discipline and how to control her breathing. Aside from coaching, coach Noor loves powerlifting.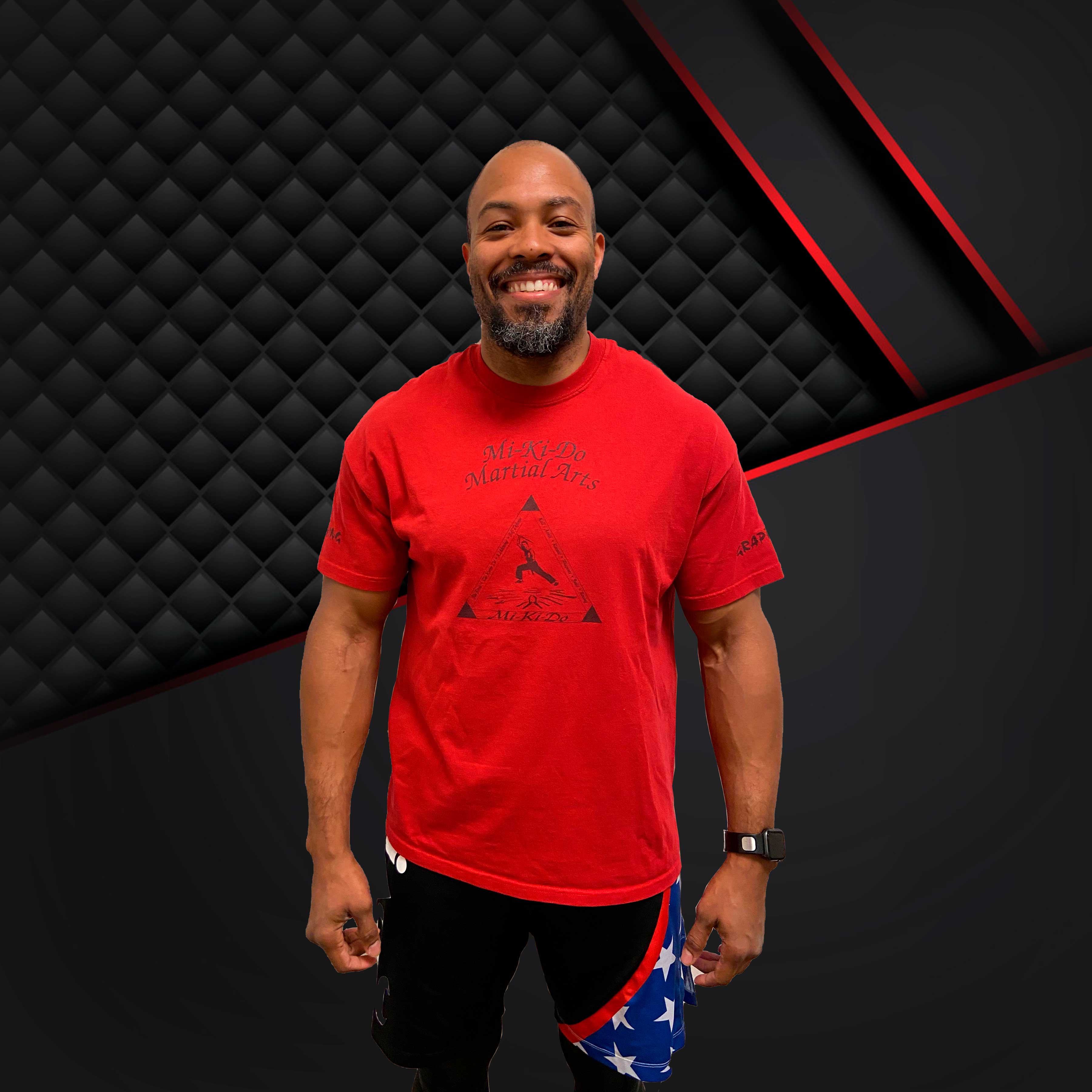 Jerome Villanueva
Instructor of: MiKiDo Adult Training;MiKiDo MMA,MiKiDo Private Training, Personal training.

He has specialized and earned credentials in wrestling, kickboxing, grappling, Judo and Karate. Jerome Villanueva was a D1 Wrestler and has earned many titles such as 2009 ISCF Champ and Copa NOVA Champ. Adding to his experience, Villanueva also has a CrossFit Level 1 Trainer Certificate. He is a certified law Enforcement Physical Fitness Instructor, Law Enforcement Defensive Measures Instructor, and Personal Trainer. Villanueva has been a coach for 10+ years. He loves being able to share his passion and seeing the improvement in people. He enjoys working with MiKiDo because MiKiDo has a family environment that is welcoming and strives to help everyone reach their goals. Mixed martial arts has given him a sport to indulge in after he finished competing in college wrestling. When he is not working at the gym, Villanueva enjoys baking, art, music, traveling, and hanging with friends & family.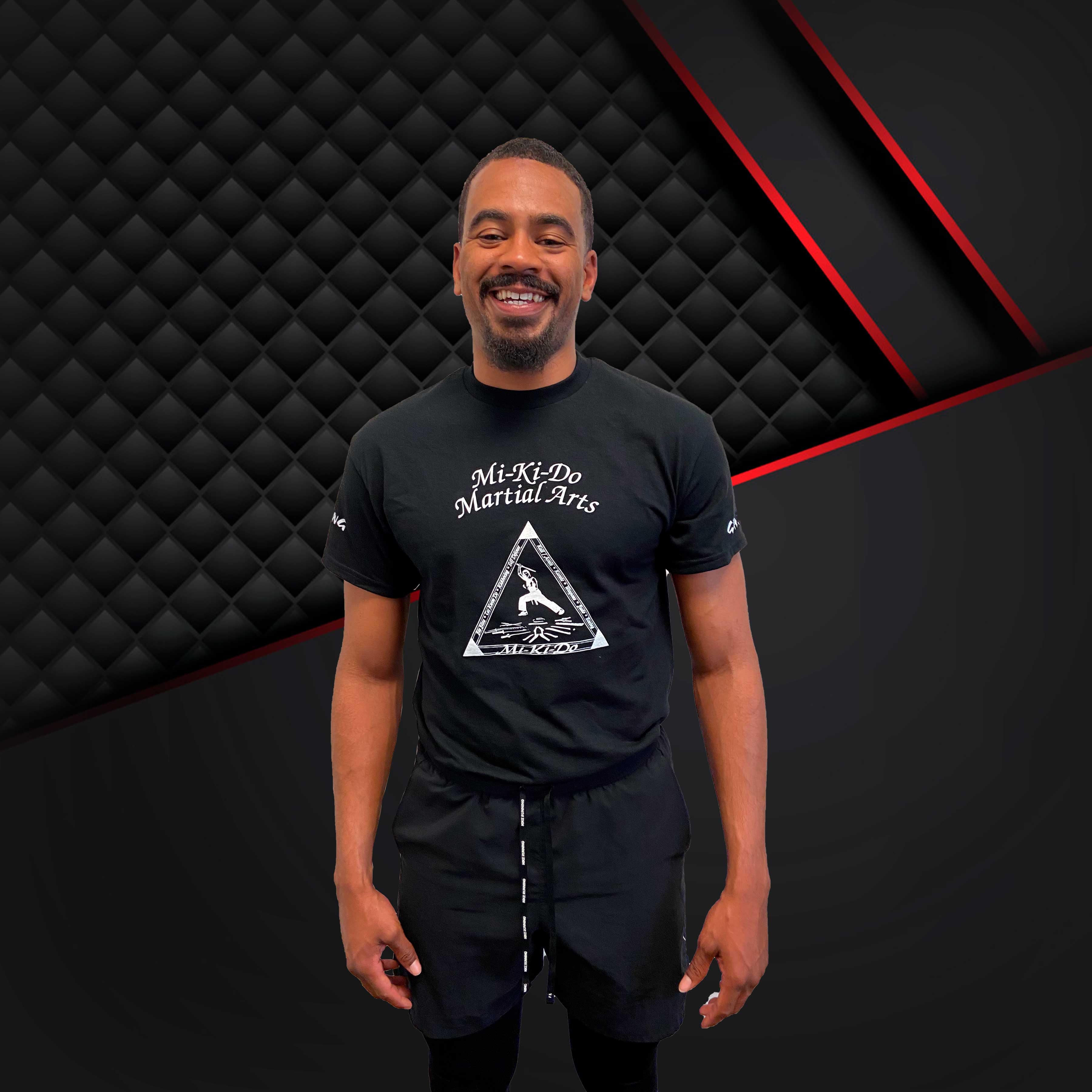 Alvin M Mercer II
Instructor of: MiKiDo Adult Training, MiKiDo MMA, MiKiDo Private Training.

Alvin Mercer is one of our instructors specializing in Kickboxing/Muay Thai. He has won titles such as IKF National Kickboxing Champion, 2x Thai Championship Boxing Champion, and multiple time Cagezilla 145lb Champion. He also has big wins in the professional MMA arena for Shogun Fights. Mercer has been instructing for 3 Years, and has such a love for the arts. He enjoys instructing because he says "It's something special when you're able to pass it on and change someone's life". There are so many things Mercer loves about MiKiDo. MiKiDo has positively changed his mentality towards life. It reinforced the discipline that had been instilled in him since he was young. Mercer believes that "If you put the work in, then anything and everything is possible." When Alvin Mercer is not in the gym he really enjoys watching movies. Fun fact - he goes to the movies the day of weigh-ins because it helps time go by fast.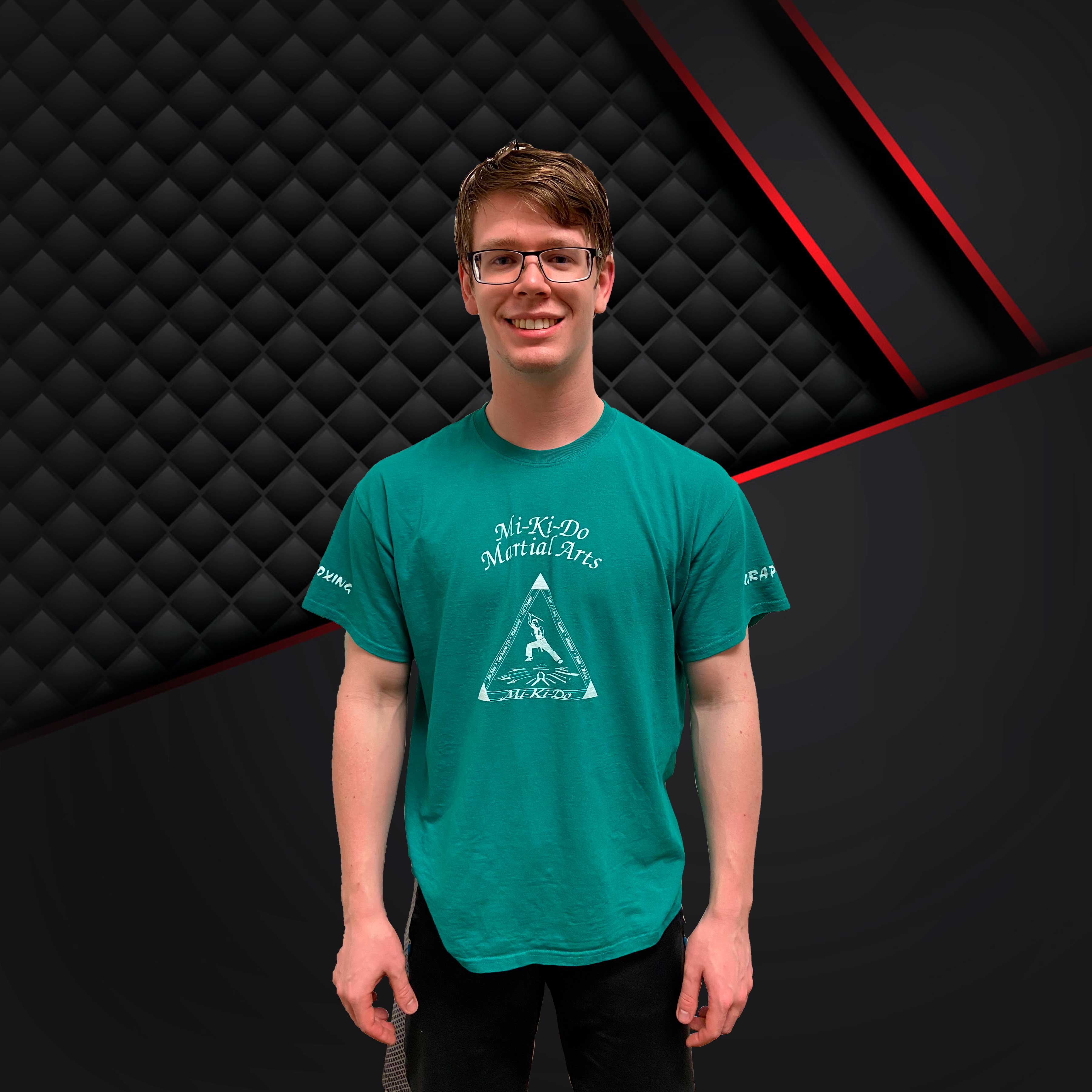 Nathaniel Doby
Instructor of: MiKiDo Kids Training, MiKiDo Adult Training, MiKiDo MMA, MiKiDo Cage Fit.

Instructor Doby, enjoys all aspects of MMA and has achieved his Black Belt in MiKiDo. Nathan has been instructing at MiKiDo for about 4 years, but started training MiKiDo (along with his brother and two sisters) when he was just in middle school. Having enjoyed the instruction he received while working toward his Black Belt, he aspires to help others achieve higher belts and push others to be better versions of themselves as he has. Nathan enjoys being part of the MiKiDo community. A community where there is mutual support, a positive atmosphere, and where training sessions are fun. MiKiDo and MMA in general has taught him self-discipline and how to be resilient in all aspects of his life. When he is not in the gym instructing or on his studies, he enjoys watching his favorite tv shows, going on nature walks, and playing video games with friends & family.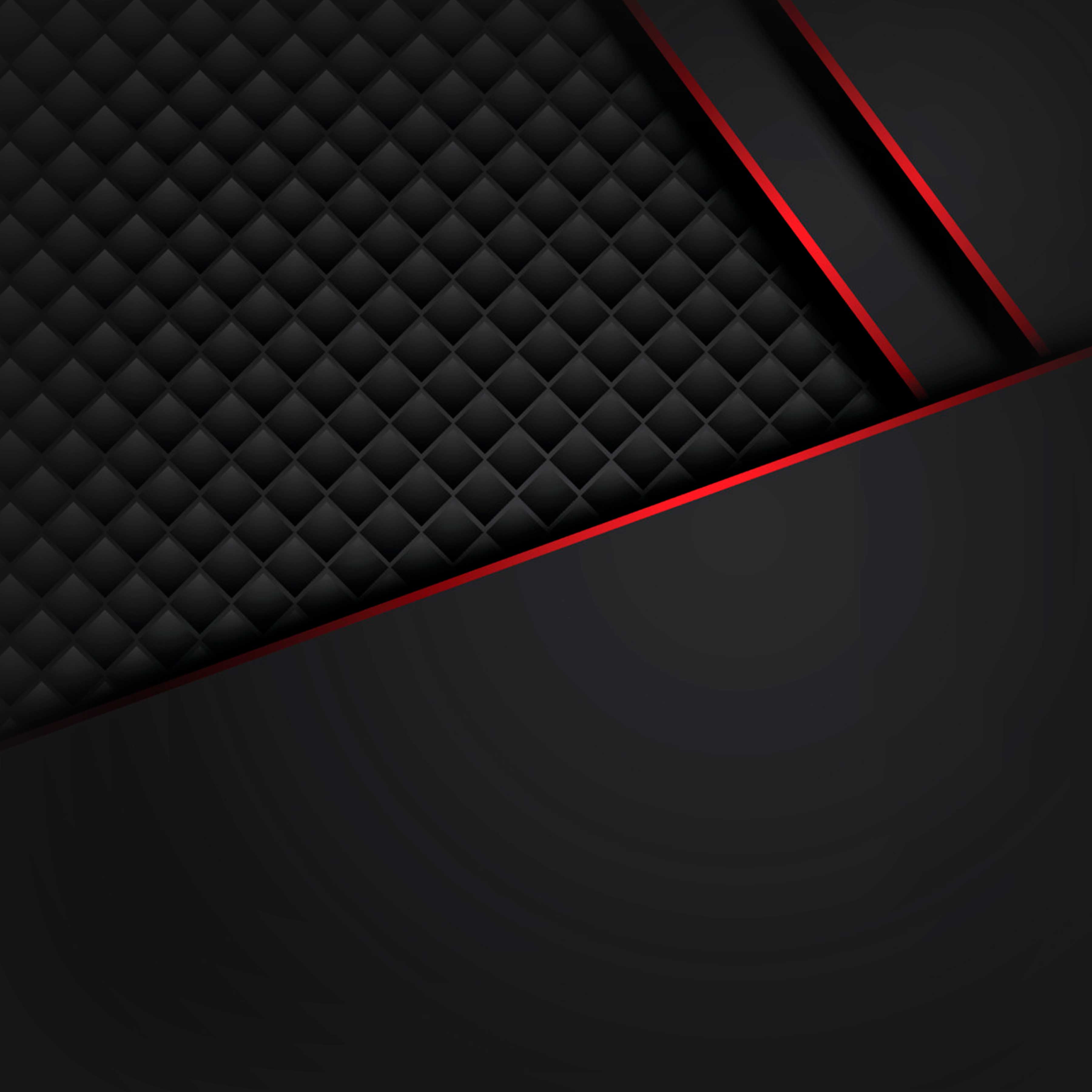 Devin Hanneman
Instructor of: MiKiDo BJJ/Grappling Instructor.

BJJ coach Devin Hanneman is a student and instructor for martial arts friend to MiKiDo, Ryan Hall (UFC athlete). He instructs classes in a very methodical manner, explaining the intricacies of Brazilian Jiu-Jitsu and the Grappling arts. Making sure students know the 'why' behind the fundamental movements in a standing or grounded grappling scenario.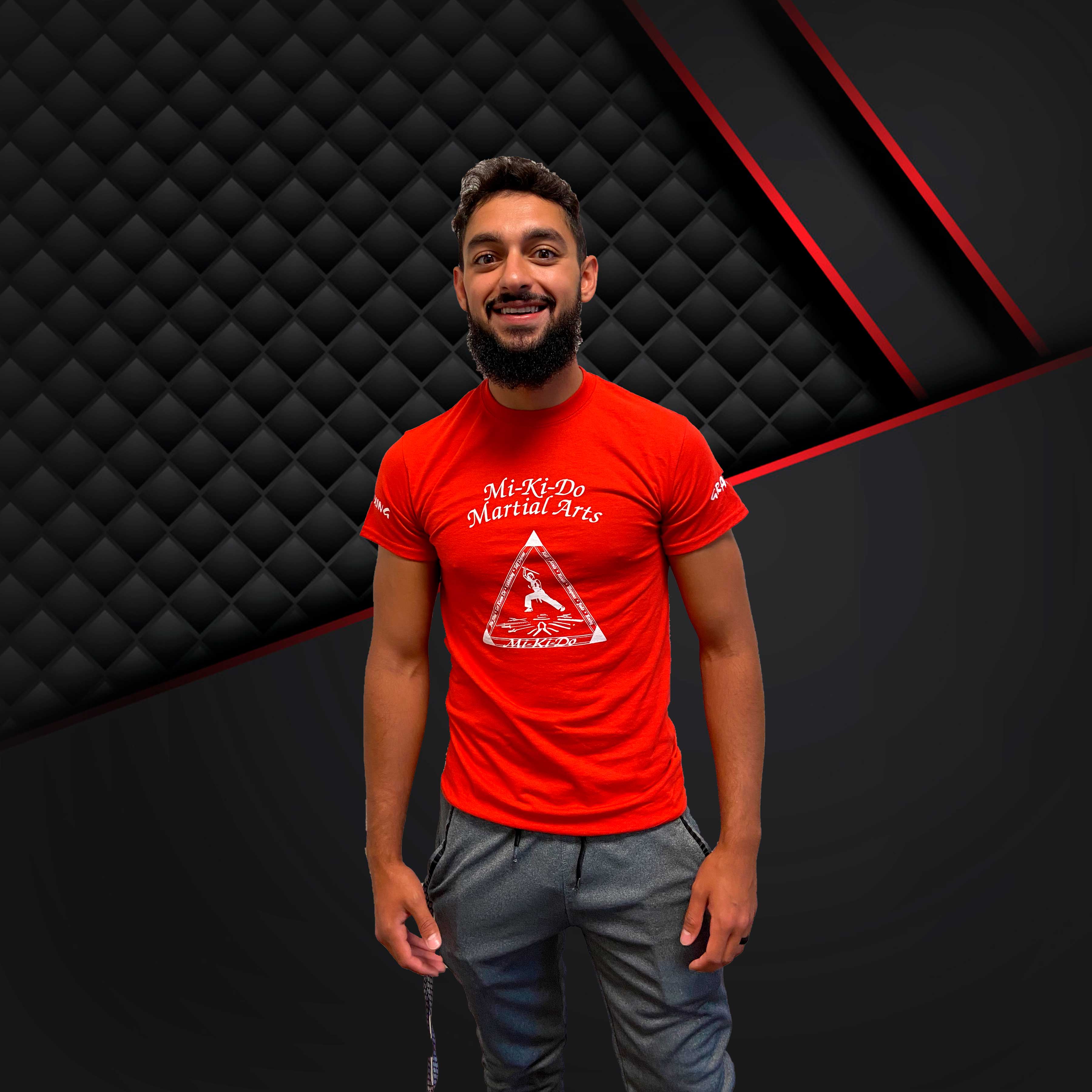 Faris Salah
Instructor of: Personal Training.

If you have trained with coach Faris you 100% had a great workout and felt the benefits of his awesome energy. MiKiDo has had a significant impact on his life, from self-defense to overall fitness and well being. It has put forth a great positive structure for his routine, as well as helped him to understand the importance of patience. Faris is a certified personal trainer, nutritionist, and fitness coach. He has been instructing for 5 years, and specializes in striking/boxing & overall fitness. He says MiKiDo has a special place in his heart for always treating him like family since day 1. In Faris' free time he enjoys freerunning/parkour (he is quite good) and outdoor hikes.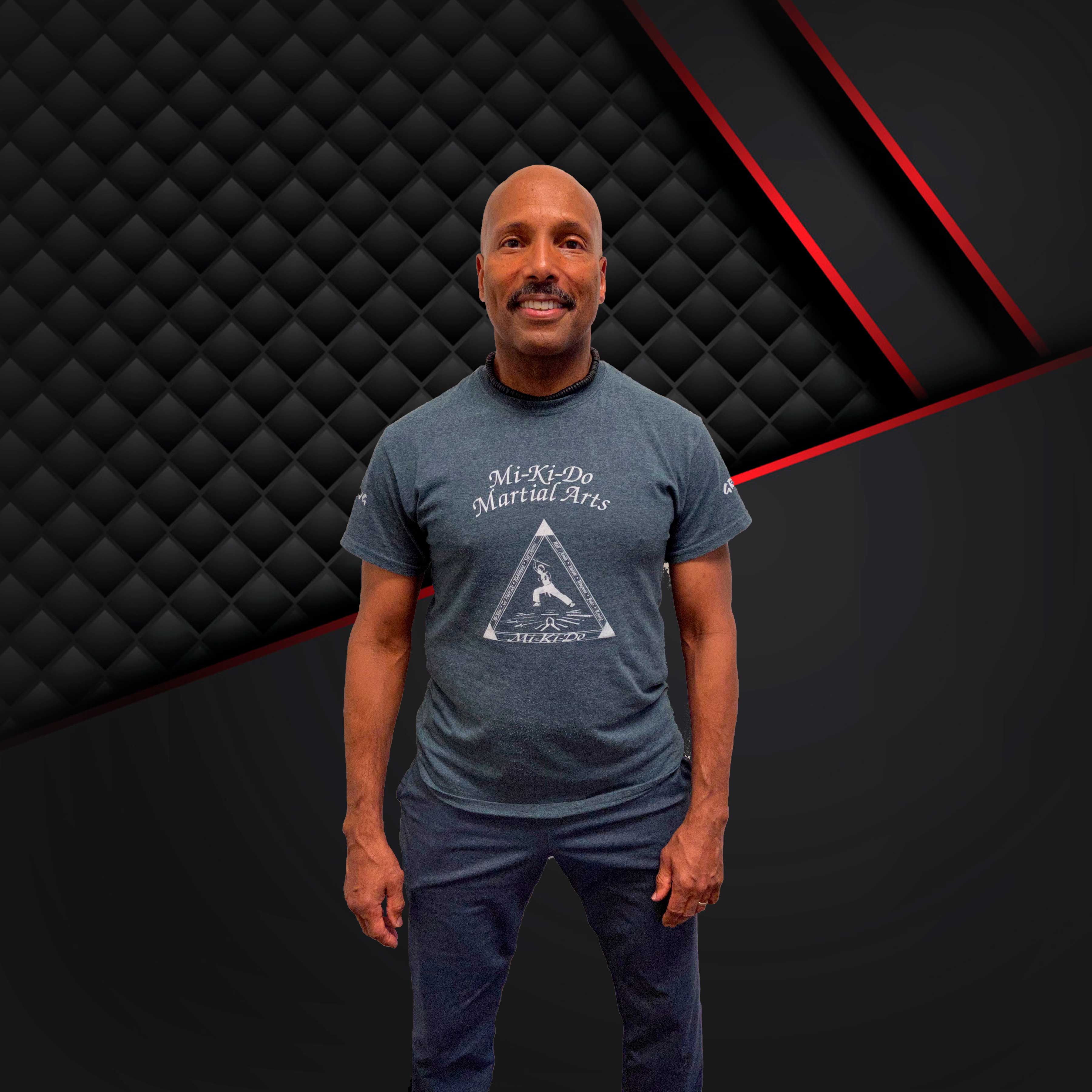 Bobby Sidney
Instructor of: Personal Training, CageFit, Massage Therapy.

Bobby is a longtime member turned trainer at MiKiDo. He has more than 20 years of instructing and training experience. He was a professional dancer in his earlier years, and has now concentrated his expertise as a massage therapist and trainer. He is an NASM certified personal and group trainer, as well as a MiKiDo CageFit instructor. Bobby enjoys helping anyone through training, because it helps them to live a happy and mobile lifestyle while doing the things they love. If he had one word to describe MiKiDo, it would be 'family'. When you start training at MiKiDo you become part of this larger family, truly what a family business is. The camaraderie of friends and family training together has truly made Bobby stronger and a better trainer himself. In his free time he enjoys traveling, dancing, wrestling, and frisbee.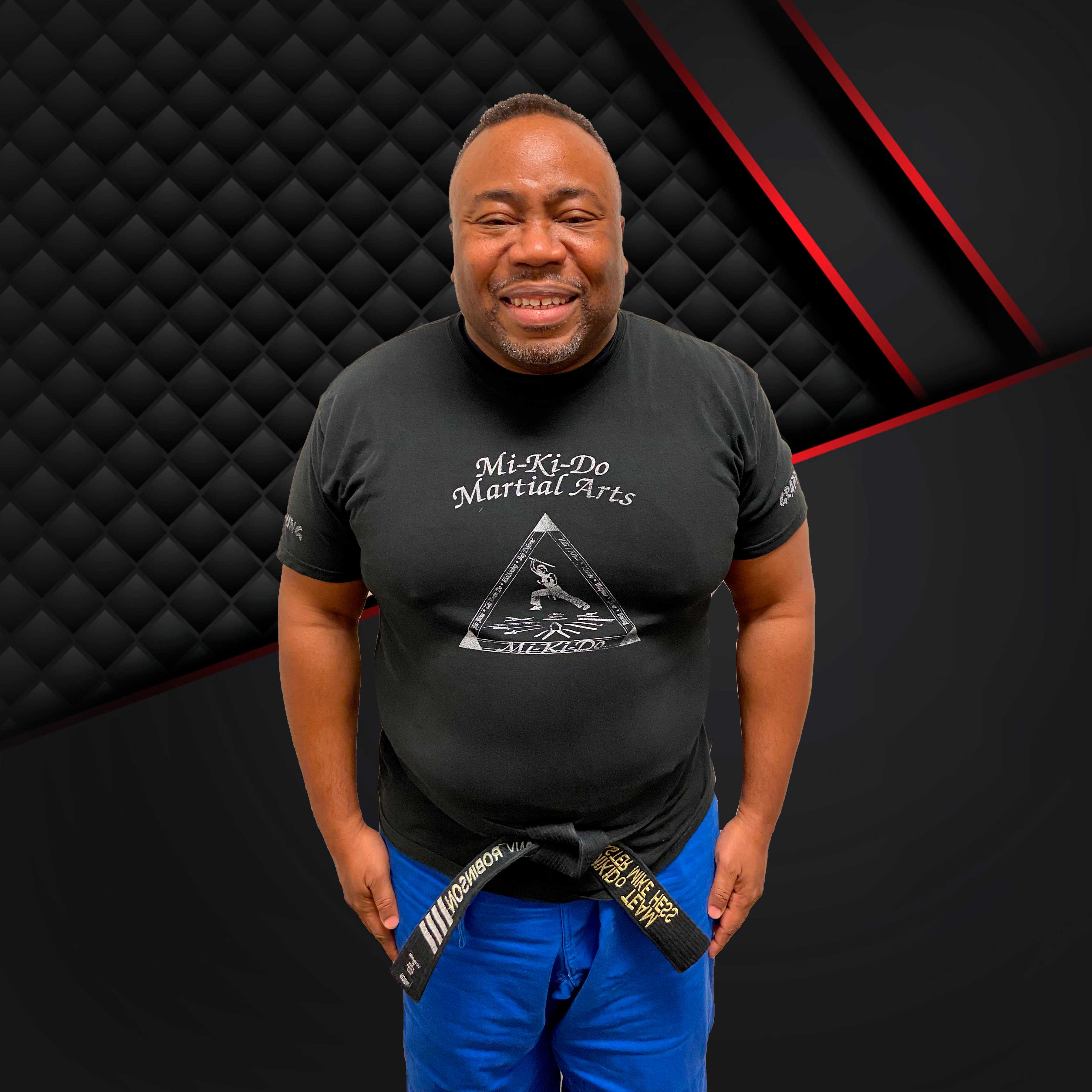 Tony Robinson
Instructor of: MiKiDo Kids Training, MiKiDo Adult Training, MiKiDo MMA.

Master Tony is a 4th degree black belt in MiKiDo, and one of the longest standing instructors teaching at the MiKiDo Center. Having had most of his training in earlier years with Grandmaster Mike Hess, he has a vast knowledge base and technical teaching methods. He earned his 1st degree black belt in 2003, so Master Tony has just about 2 decades of instructing experience now under his belt. MiKiDo has provided him with challenges to overcome, accomplishments, knowledge, friendships, and team building, which he also experienced in his years with the US Navy. MiKiDo has greatly influenced his life for the better, and he now wishes to give that experience to his children as they learn the MiKiDo system. When Master Tony isn't at MiKiDo he enjoys spending time with his family, as well as working on his creative writings.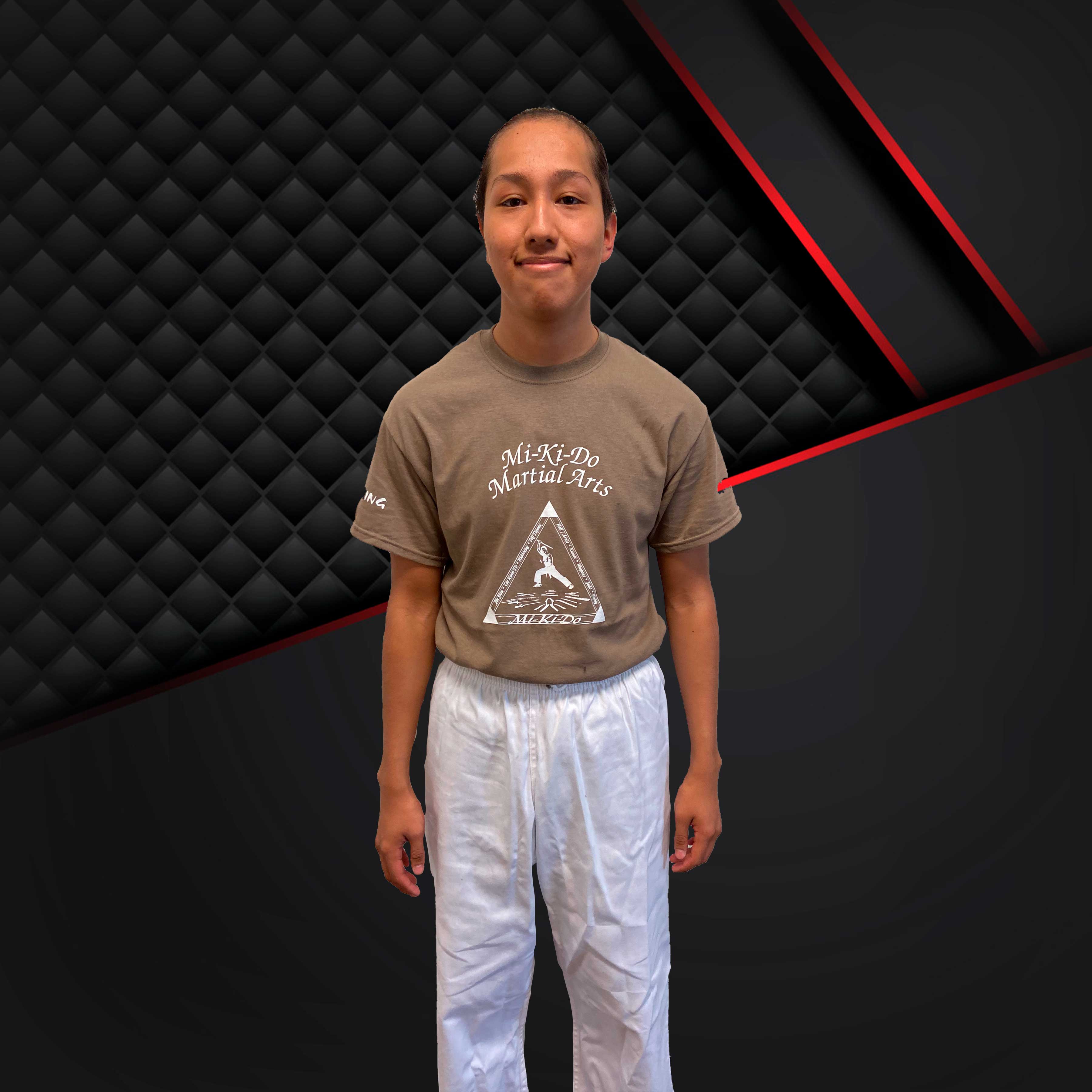 Bryan Carlos-Casiano
Instructor of: MiKiDo Kids Training, MiKiDo MMA.

Bryan has been a great addition as a MiKiDo instructor and really enjoys helping our younger students to reach their goals. MiKiDo has been a 2nd home to him, he has felt a sense of family, true movement towards progress, and something that he always looks forward to in his days. The two most valuable lessons Bryan has learned from his MiKiDo training have been knowing the importance of consistency, while also remembering the importance of patience. Bryan does very well in school, is progressing in his MiKiDo belt rank, and in his spare time he enjoys helping out with his younger siblings.
MIKIDO MILESTONES
0
MiKiDo Championship Titles
0
Impacted People in Communities