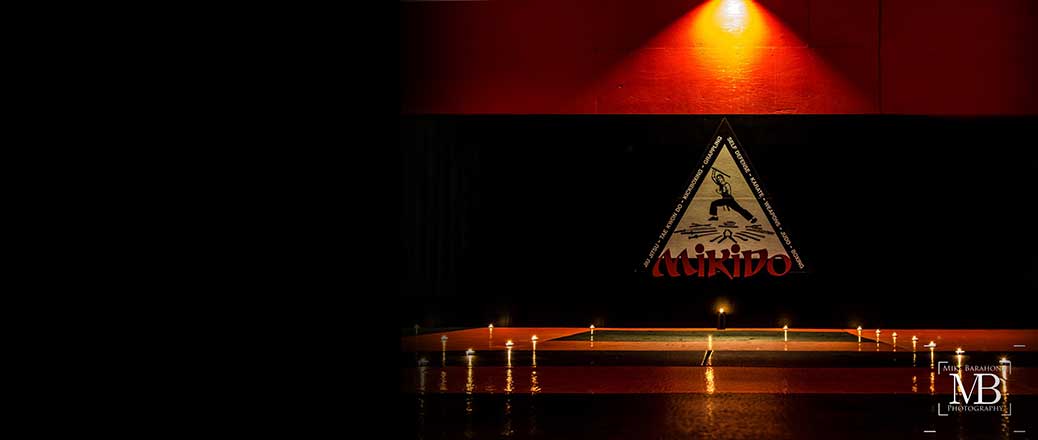 BLOG
Forty Years Strong! MiKiDo continues to lead towards finding Your Powerful Way!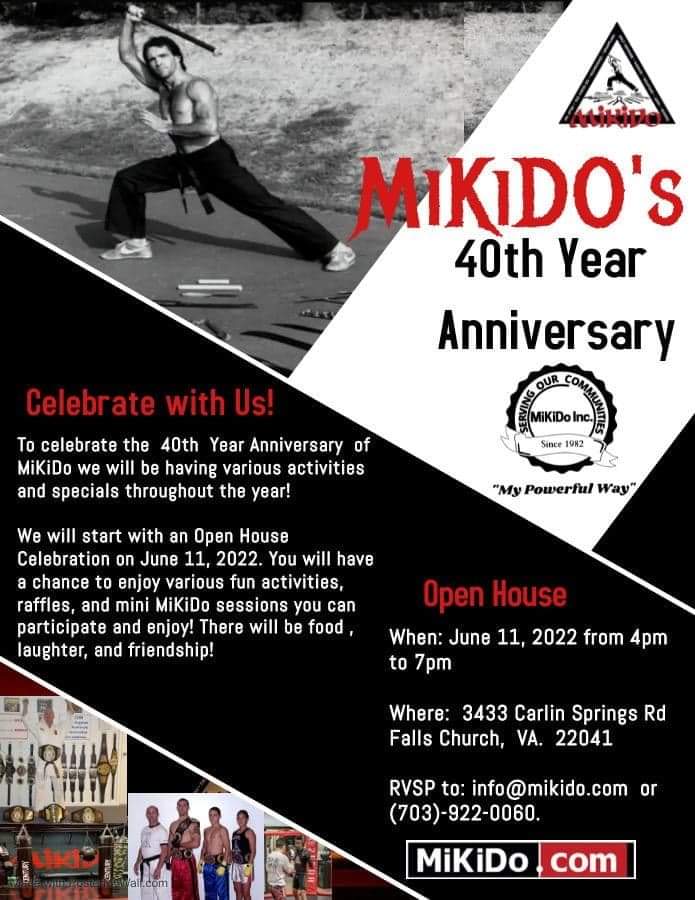 Founded in 1982, MiKiDo "My Powerful Way" is celebrating its 40th Year Anniversary.
We would like to welcome you to our MiKiDo Family as we are pleased to announce the launch of our New Updated Website. Our goal is providing our visitors an easy way to learn about our services and community activities and allow to browse the information based on your needs and interests with interactive options throughout.
MiKiDo is a unique mixture of stand-up and ground fighting arts. At the MiKiDo MMA (Mixed Martial Arts) Center, we provide a family-oriented physical training facility that specializes in improving the lives of children and adults of all ages and fitness levels. We have also partnered over the years with our communities in Falls Church, Arlington County Schools and Alexandria to support and assist in the development and empowerment of residents especially children by offering classes, camps, motivational speakers, empowerment programs, self-defense and demonstrations .
Since 1984 we established the MiKiDo Foundation whose mission is to support, fund and promote programs and activities that empower and develop youth, women, family and seniors , especially in at -risk environments. The vision is to educate, guide and inspire all who seek positive change in their lives. The MiKiDo Foundation is a 501 (C)(3) non-profit organization.
Please visit our new website www.mikidofoundation.org
We believe that having the winning blueprint is essential to your success in your physical, mental and spiritual life, and each of us are unique in seeking their Powerful Way!
We will constantly be updating our content with helpful information, articles, announcements, and members successes.
In our next blog, we will provide tips on Fitness and Nutrition!
Love & Respect
Publish at - 22 Junio 2022
TIPS for JUMPING into the new season with some POWER!
Nutrition Tips:
Eat more real whole foods, foods and ingredients you can PRONOUNCE. Learn how and make it a point to read your nutrition labels on what you are buying for consumption for you and your family. - Some of the healthiest vegetables: spinach, beets, cucumbers. As for fruits: grapefruit, pomegranate, bananas.
HYDRATION (aka H20) is CRUCIAL for all of your bodily functions. Try to drink AT MINIMUM half of your body weight in ounces in water EVERY DAY. So for example, if you weigh 150lbs, you should try to drink roughly 5 regular size water bottles (16.9oz) of water per day.
Things to consume: A lot of vegetables, local foods, high fiber, essential fatty acids, probiotics, calcium (from vegetables - i.e. kale, broccoli, almonds), electrolyte-rich foods and beverages. - Things to limit: dairy, sodium, caffeine, alcohol, high-fructose corn syrup, trans fats, sugar, soda, processed foods.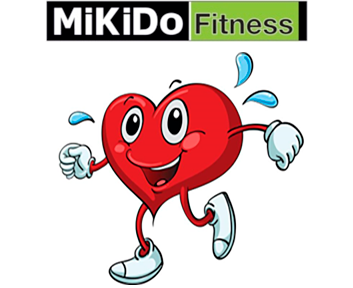 Nutrition Tips:
Workout @ MiKiDo Center more than twice per week!! We focus on many of these important fitness tips, routines, and techniques in all of our programs.
Figure out the differences between aerobic and anaerobic exercises and workouts. Find some that fit your body, and continually push yourself a little past what you think you can do. Remember, your mind will quit much sooner than your body will. Find your 'Powerful Way'.
Make sure that before and after your workouts, you are stretching and using self-massage (foam roller, trigger point ball, tiger tail, etc). You really must try to dedicate at least 10-15 minutes to this per workout (or per day) -- no one likes to do it, but maintaining your muscle/tendon pliability as you age is a MUST.
If you have any injuries, of course rehabilitation is a step-by-step dedicated process full of tedious strength and coordination build-up (depending on injury). Remember though, no real healing will ever take place in your body unless the brain and body work together.