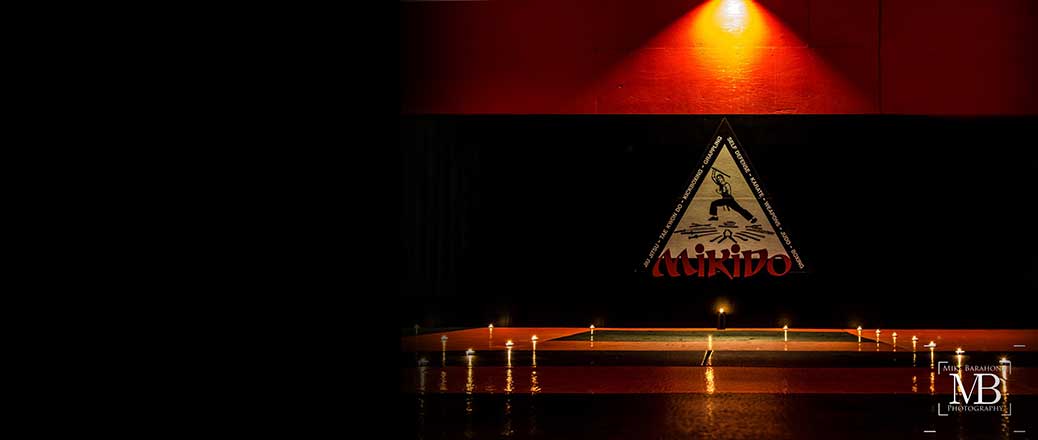 NEWS
MiKiDo Victorious - Brent Hess still MiKiDo strong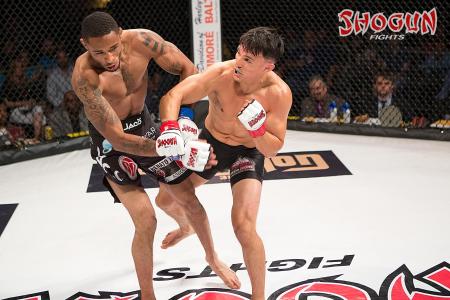 MiKiDo determined to be an influence!

A great night for the sport of mixed martial arts and for MiKiDo. Brent Hess is a great representation of martial arts and the community that it has created in the world. This was his night as both fighters Myron Baker (CFFC Veteran) and Brent Hess collided in the octagon on this night. Trained once again in a great fight camp by his father (grandmaster of MiKiDo) Mike Hess at their personal training center, as well as cross-training at the MiKiDo Center (Baileys Crossroads, VA). Brent now being a seasoned professional champion MMA fighter, showed and brought to fruition all of the hard work that has been put into MiKiDo over the years (since 1982). This night a great testament to the dedication of the Hess family as well as the great loving MiKiDo family, friends, and fans.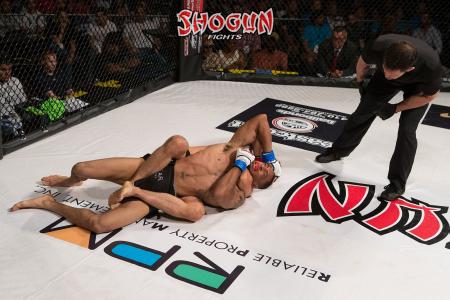 This was a night that started and ended with a BANG! Shogun Fights X (held at Baltimore Arena in Baltimore, MD) never fails to fill up an arena with excited and screaming fans. People from all over come to Shogun Fights to see the best professional mixed martial artists on the east coast. Myron had an especially large cheering section being a native of Glen Burnie, MD. The Shogun Fights events are the best and most well put together productions around, directly behind the big shows such as UFC or Bellator. On this night the Shogun fight card was the first of its kind, having every fight finished with a knockout or submission.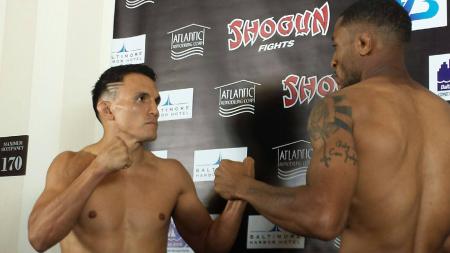 Starting from Friday's weigh-in staredown all the way into Saturday fight night, Brent seemed to stay focused and excited to enter the cage. It was almost routine for him, as Hess has made an appearance in the cage many times throughout his competition career. This time, with a certain sense of calmness and power, he was able to enter the arena with a smile on his face and excitement in his heart.
The fight started with Hess taking the center of the cage. Myron came into the fight confident, throwing good long punches and avoiding the onslaught of Hess' early attacks. Brent was able to lock in a standing guillotine early, but with poise and patience Myron was able to defend it well. Hess finished round 1 getting the better of the powerful kick and punch exchanges. Round 2 started just like round 1 ended. Hess and Baker exchanging in the center of the octagon. All of a sudden Hess catches Baker with a game-changing overhand right hand punch, that momentarily knocked him out. As the fall brought Baker back to life, Hess continued the onslaught on the ground, focused intently on finishing the fight. Baker in defense mode, attempted to survive what he thought was going to be a brief burst from Hess. Hess, however, had other plans. He kept good pressure, took advantage of Myron's attempt to get up, took Myron's back and finished the fight with a rear naked choke at 2:51 of Round 2.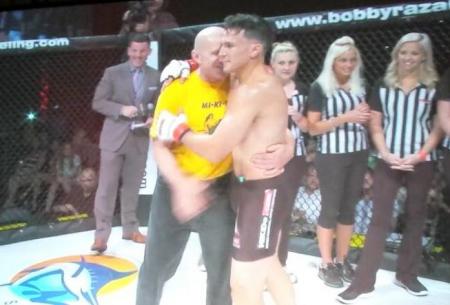 Thank you to EVERYONE who is reading this with warmth in your heart. MiKiDo is a product of decades of blood, sweat, tears, and a strong passion for excellence. Whatever your goals may be, from the smallest weight loss goal to being a world champion, MiKiDo will find your powerful way and take you there. With a core so strong, its not suprising that MiKiDo is having such a large and positive influence within their great northern Virginia community. Much Love and Respect as Always to all of our MiKiDo Family. Stay tuned as these fights will be edited into episodes and broadcast worldwide on Comcast Sports Net soon!