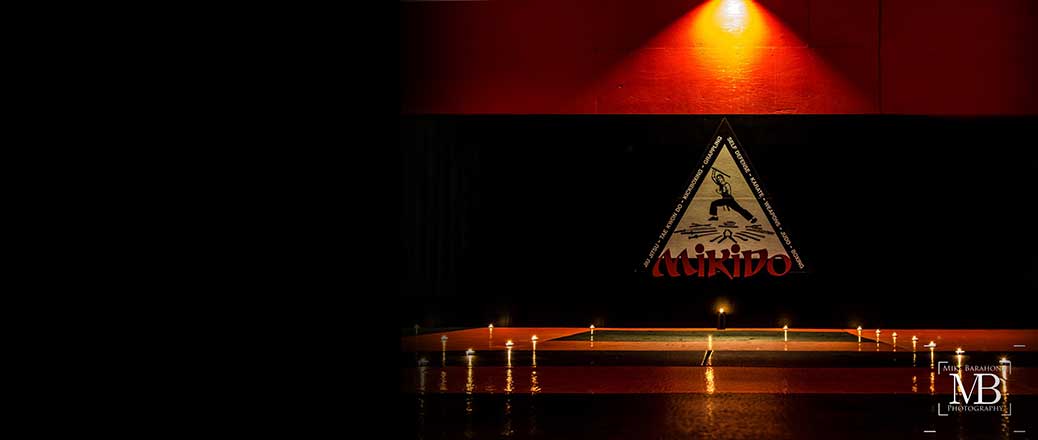 NEWS
Month of Knowledge - May 2013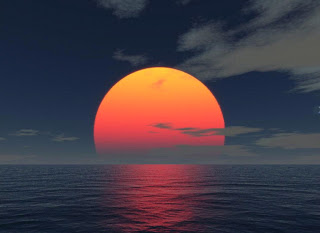 Three BIG Seminars, Three BIG Weekends!
MiKiDo will be starting this summer unlike any summer before with our "Month of Knowledge". It's a perfect time to get moving and motivated about the very thing that concerns you most - your body! At the MiKiDo Center (Baileys Crossroads) we will be having three HUGE seminars in May that we are incorporating into our "Month of Knowledge" this year as a gift to our community in celebration of MiKiDo's 31st Anniversary:
SEMINAR 1: MiKiDo Cross-Training Diagnostic
MAY 4th (10am-2pm):
Starting the month of May off on the right track is key to discovering where you stand and where to start with YOU! This day is going to offer you an understanding for your body unlike what you are used to. With so many aspects of your physical fitness to gauge, you will be evaluated and helped in one or all of these categories: Physical fitness, Overall bodily range of motion, Skeletal and Muscular Evaluation, Unique workout designs, Mental clarity/preparation, and MORE! This seminar will feature very special guest instructors focusing on different help areas for your body. Mr. Rob O'Heran a MiKiDo instructor, certified trainer, and fitness enthusiast will be leading the workout and physical fitness area of the diagnostic. Ms. Krista Douaire, a new addition to the MiKiDo team, is a certified athletic trainer, and specializes in athletic injuries, acute and post op, all orthopedic injuries, running mechanics, weight lifting, and functional rehabilitation. She will be on site to screen and evaluate anyone with injuries and/or to answer any questions on rehabilitation or orthopedic problem areas. She will have a table set up testing range of motion, flexibility, and strength. Krista will also make training recommendations based on each clients needs to our on site personal trainers, Rob and Umaer. Mr. Umaer Haq, a MiKiDo Blackbelt and certified fitness trainer himself, will share tips with seminar participants and help them to learn about the championship mentality that he has used in the cage. These tips have helped him achieve success in competition for many years and can get you to meet your goals, whether you need help losing those last 5 pounds, 50 pounds, or simply need a little kick in the butt.
Because of the thoroughness of this seminar, it is very important that you register for this seminar ahead of time (Accounts@MiKiDo.com), so that you may reserve your time slot and get the most out of this unique event. When pre-registering please also send name and email of your friend/partner that you will be bringing to this seminar. Once registered for this seminar, you are allowed to gift someone you know the experience of this one of a kind seminar totally FREE.
SEMINAR 2: Grandmaster Mike Hess' Stick & Knife (Basics & Practicality)
May 11th (11-2pm):
Grandmaster Mike Hess, during his professional kickboxing career on ESPN, also studied and took on competitions in full-contact stick fighting. He is a multi-time and undefeated stick fighting champion. Master Hess over many years, before his creation of MiKiDo, studied under and learned from some of the great arnis/escrima and hand-to-hand combat practitioners such as: Master Chris Sayoc, Master Leo Gaje, and Dan Inosanto to name a few. This seminar will teach you basic stick work and disarms, knife/gun disarms, and an overall knowledge breakdown for weapons training and self-defense. At the end of the seminar participants will get to watch and/or participate in some real arnis training. We will have proper training gear so that participants are allowed to practice real but practice safely. Seminar's demonstrating this kind of knowledge, coming from the creator of MiKiDo, are special moments that you can't replace and don't want to miss!
SEMINAR 3: MiKiDo Nutrition w/ special guest speaker Dr. John Fitzgerald
May 17th (6-7:30pm):
This will be something that you certainly owe your body the favor of being present for. World-renowned nutrition and weight-loss expert, Dr. John Fitzgerald will be our feature speaker at this unique and first time MiKiDo Nutrition seminar. We are also bringing this very special guest speaker in as a celebration of MiKiDo's 31st year anniversary for all of our wonderful MiKiDo family, friends, and guests!
Dr. John is author to one of the best selling weight loss books available, "Fat Loss the Truth". He has also been nutritional doctor for high school athletics (tennis, wrestling, power lifting, etc.), College as well as NFL Football teams, and UFC Hall of Fame Champion Randy "The Natural" Couture. He has helped over 5,000 weight loss patients, was a radio personality for several years discussing topics of health and nutrition, and has helped over 500 professional athletes. Having him at the MiKiDo Center and in town throughout the weekend for consultations, is truly an honor and we are excited to share this with our MiKiDo family and friends. AND as a special bonus we are still having our MiKiDo MUEVE class directly following our MiKiDo Nutrition seminar! All guests for the seminar are allowed (but not required) to get their bodies moving in our newest and very popular MUEVE class taught by the wonderful Tiffany Ana. This class normally takes place on Friday evenings from 6:15-7:30pm, however, on 5/17 our MiKiDo Mueve class will be from 7:30-8:30pm. Don't miss this powerful evening!
Seminar Details:
SEMINAR 1 ($10 + BRING A FRIEND FREE)
SEMINAR 2 ($30)
SEMINAR 3 ($10)
ALL THREE SEMINARS ($35 - Recommended)
- We want everyone to pre-register with Accounts@MiKiDo.com. We will certainly have a MAX. # of people for all of our seminars, so please pre-register as soon as you decide to reserve your spot.
- For SEMINAR 1 you are welcome to bring a friend (MiKiDo non-member) as a gift to them absolutely FREE. This will get them motivated if you tell them they have a date(s) to look forward to!
- If you have any questions regarding any of the seminars forward them onto Accounts@MiKiDo.com.
*SPECIAL NOTE*
- Our NEW MiKiDo App will be available starting May as well. It's really going to have some great unique features, so be on the look out for it for Android & Apple!
- MiKiDo Future Champion Summer Program 2013 - This one of a kind camp is filling up fast, to pre-register email Accounts@MiKiDo.com. Here are the weeks we still have available: Week 1 (July 8-12), Week 2 (July 29 - Aug. 2), Week 3 (Aug. 19-23).