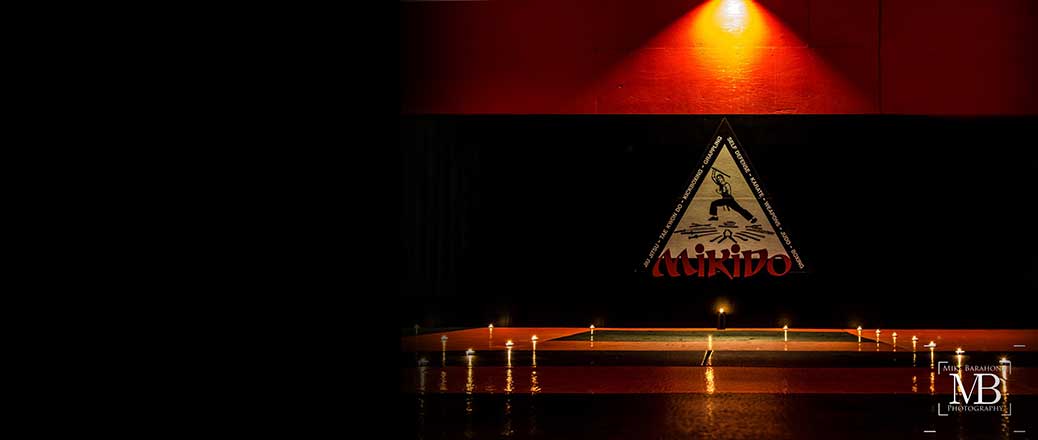 NEWS
Operation Octagon returned to the Dulles Sportsplex 2010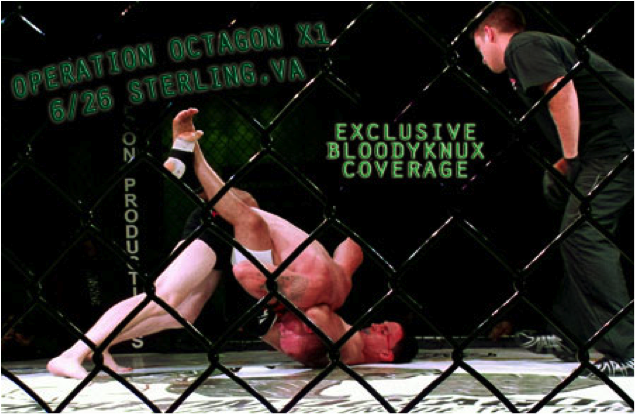 Northern Virginia had another great night of fights as Operation Octagon returned to the Dulles Sportsplex for their eleventh show. The event was packed with action as titles were on the line and no one was giving their belt away without a fight.

MiKiDo Martial Arts had a good night as both Brent and Nicole Hess defended their belts in impressive showings. Brent starting fast with a fierce combination of punches to lead his opponent into a Guillotine Choke to win at 39 seconds of Round 1. This seems to be Hess' photo finish move.

Nicole Hess won a great fight that definitely lived up to its hype. Nicole wins over Jillian "Justice" Lybarger due to Verbal Submission Round 2. Hess keenly baited her opponent, from Team Arizona, into a tight armbar shortly after touching the mat.

Both Brent and Nicole Hess were defending their Mens 145 lbs. and Womens 125 lbs. Title Belts. MiKiDo MMA still currently hold three Operation Octagon Title Belts: 125 lbs Champion Nicole Hess, 135 lbs. Champion Umaer Haq, and 145 lbs. Champion Brent Hess.

The packed house was treated to exciting finishes and fights with a blistering pace, and they certainly left pleased. We'll be looking forward to Operation Octagon XII, as each event raises the bar for local MMA.